Free content module RokSprocket.


Mosaic is a custom template layout, powered by RokSprocket. It displays an interactive arrangement of content blocks in a dynamically created grid structure. Mosaic is the perfect structure for any magazine-type site.

The module RokSprocket has multiple layout modes to display your content:
Features ( Slideshow), Tabs, Lists, Mosaic & Headlines.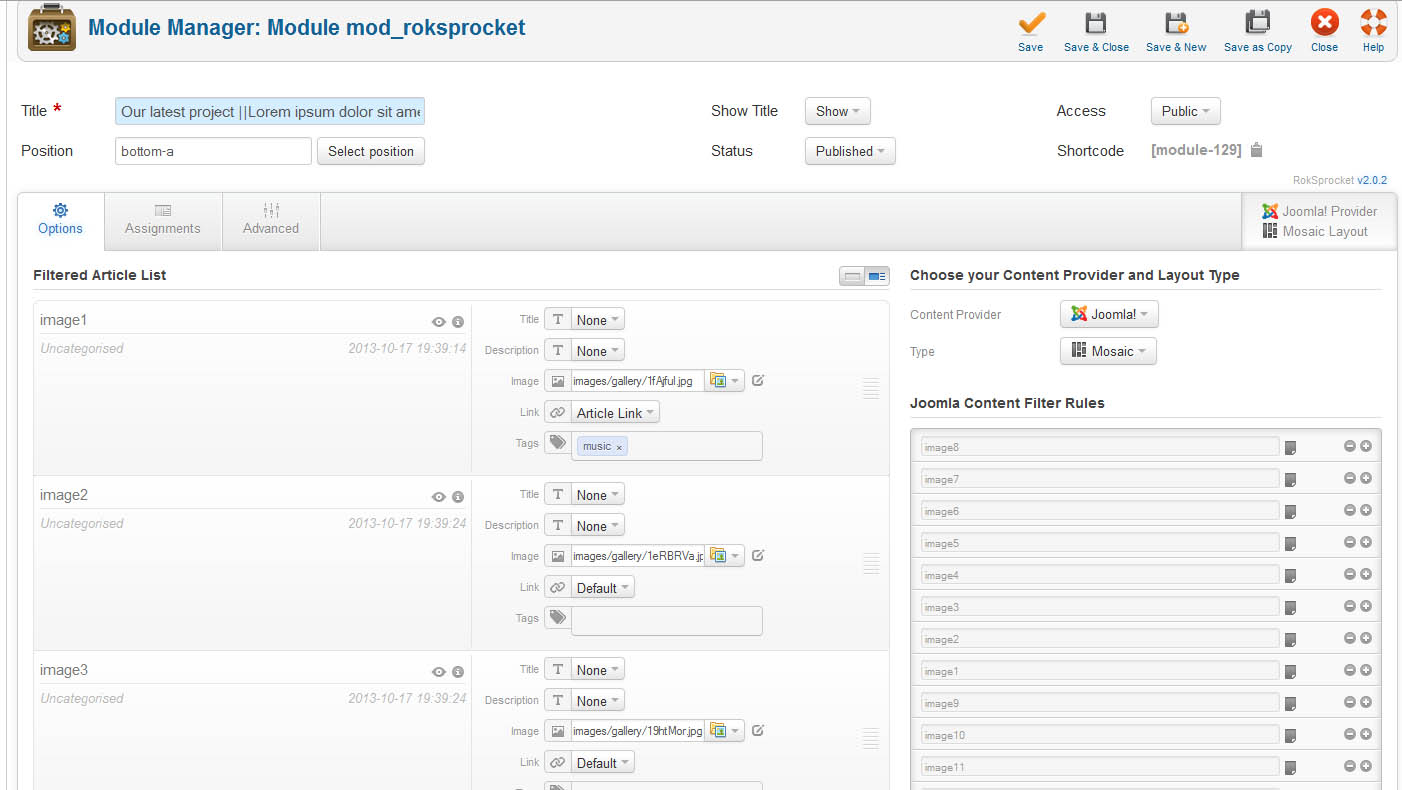 Extension Download, Forum Support and Readme,
click here
Thank you Rockettheme for this amazing Joomla module
The Widgetkit Lightbox allows you to view images, HTML and multi-media content on a dark dimmed overlay without having to leave the current page.
Features
Display images, videos, HTML, Iframes, Ajax requests and SWF
Supports YouTube, Vimeo, MP4 (h.264), WebM and FLV movies
Group lightboxes and mix different content types
Responsive design to fit all device resolutions
Load other widgets in a lightbox
3 different opening and closing transitions
4 different caption styles
Keyboard and mouse scroll wheel navigation
Built on the latest jQuery version
Works with Joomla and WordPress
Examples
Different animations - fade, elastic and none
Different title positions - float, inside and over
Various examples in one gallery (try also using the keyboard and mouse scroll wheel)
Load Widgets In A Lightbox
Use #wk-ID to load widgets like slideshows or galleries in a lightbox. For example: Widgetkit Slideshow
<a data-lightbox="width:600;height:300;" href="#wk-10">Lightbox</a>
How To Use
Use the HTML5 custom data attribute data-lightbox to activate the lightbox. You can set various lightbox parameters to the data attribute. For example:
<a data-lightbox="width:1000;height:600;" href="http://www.wikipedia.org">Lightbox</a>
Here is a list of the most common parameters:
titlePosition - How should the title show up? (float, outside, inside or over)
transitionIn - Set a opening transition. (fade, elastic, or none)
transitionOut - Set a closing transition (fade, elastic, or none)
overlayShow - Set to true or false
scrolling - Set to yes or no
width - Set a width in pixel
height - Set a height in pixel
padding - Set a padding in pixel
Jomi Joomla theme utilizes the latest features of the fast and slick Warp theme framework built by Yootheme.
Theme Features:
Fast and Lightweight
Multi-Purpose
Responsive Design
Update Notifications
HTML5/CSS3 Technology
RTL Support
SEO friendly
CSS Framework
Nice Admin UI
Easy Customize
Modern Design
And much, much more
Theme Layout
This theme comes with the default Warp6 module layout. The blue module positions allow to choose a module layout which defines the module alignment and proportions: equal, double or stack. You can easily add your own module layouts. The two available sidebars, highlighted in red, can be switched to the left or right side and their widths can easily be set in the theme administration. For modules in the blue and red positions you can choose different module styles. Take a look at the module variations page to get an overview.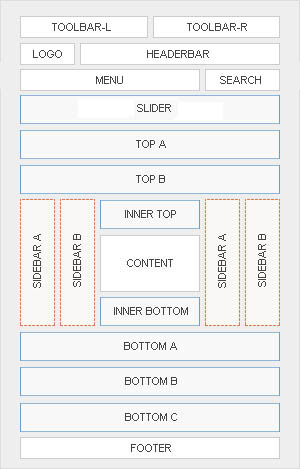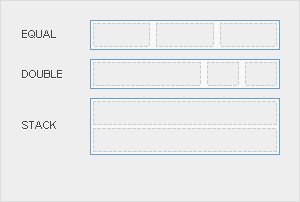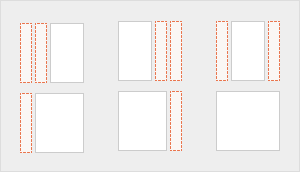 Theme Styles
We provide different style variations of the default theme. In addition to these styles we added several other style settings like colors and fonts. Combining the different style options allows you to create your own unique theme design.

The Widgetkit Media Player is a HTML5 audio and video player completely built with HTML and CSS. You can easily embed video files into your website by using the HTML5 video element. A Flash player fallback is included for all unsupported browsers.
Examples
This is a MP3 Audio Sample:
Features
Native playback for modern HTML5 browsers
Supports MP4 (h.264), WebM, FLV, WMV and MP3 files
Completely built with HTML and CSS
Responsive design to fit all device resolutions
Same UI in all browsers
Create your own skins
Flash player fallback for unsupported browsers
Works with Joomla and WordPress
How To Use
Use the HTML5 video element to embed video in your website. For example:
<video src="/video.mp4" width="320" height="240"></video>
You can also provide multiple sources, to add support for the different video formats like h.264, WebM or Ogg:
<video width="320" height="240">
	<source type="video/mp4"  src="/video.mp4" />
	<source type="video/webm" src="/video.webm" />
	<source type="video/ogg"  src="/video.ogv" />
</video>

Use the HTML5 audio element to embed MP3 files in your website. For example:
<audio src="/audio.mp3" type="audio/mp3"></audio>
Altri articoli...